About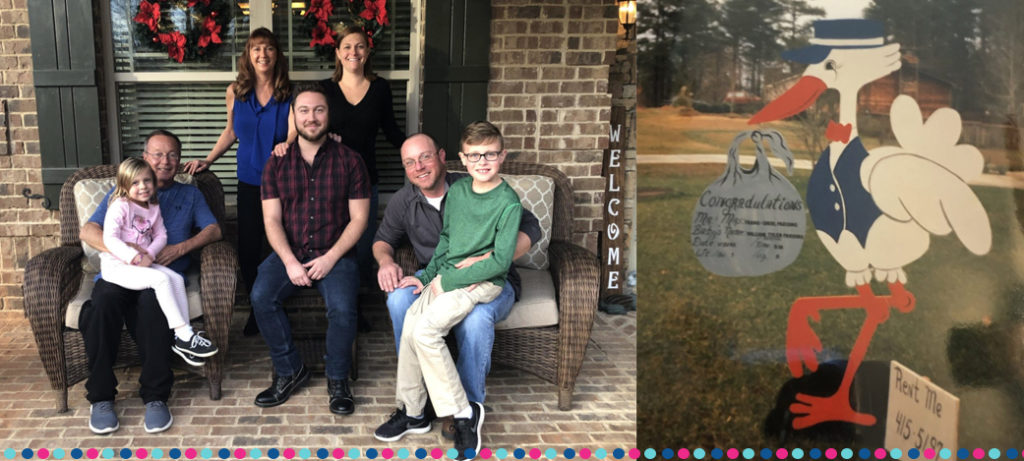 Hi, my name is Cheryl, and my husband Frank and I have been together since 1987. We are the parents of two sons Chris and Tyler. These days we mostly answer to Mims and Pops by our two wonderful and beautiful grandkids Leigha and Garrett.
The idea for Sadie's Signs came from a search for something different and unique for a Co-worker who was having a son. As we all do these days I was surfing on the internet and ran across a stork sign that could be rented and placed in the front yard. I was unable to rent the sign for my friend because it was not available in his area.
As soon as I saw the website for stork rentals. I immediately flashed back to January 1993. I will never forget the day we came home from the hospital with our son Tyler. Placed in our front yard was this huge 6-foot stork. The stork was personalized with all of Tyler's birth information. This beautiful stork was there to help us celebrate with all of our neighbors and friends. (see picture on my page)
Sadie's Signs was created because we wanted to be a part of celebrating something that is one of the most treasured moments in a parent's life.  We also wanted the Banks, Barrow, Clark, Hall, Jackson, Northeast Gwinnett, Madison and Walton county area's to be able to be a part of such a wonderful gift to any parent. We wanted a business that would be fun and happy and put a smile on anyone's face.
Our stork sign rental business is named after our precious Shih Tzu Sadie. Be sure to be on the lookout when we make our stork deliveries. You might see Sadie hanging out the window with her tail wagging happy to help her Pops.
We hope your family will contact Sadie's Signs for all of your happy occasions.